Getting a New Gate Opener? Watch Out
09/10/2015
Back To Blog
The choices we make today reflect on our life tomorrow. Your daily routine will soon prove you right or wrong about your residential gate opener choice. So, it won't hurt to make a good start by investing in a system that suits your needs and avoid some traps, which are often not even taken into consideration. For example, is this your very first opener? Did you open the gate manually till now? There is a great difference to which opener you will choose. It's one thing replacing the existing gate opener and a completely different thing installing one for the very first time.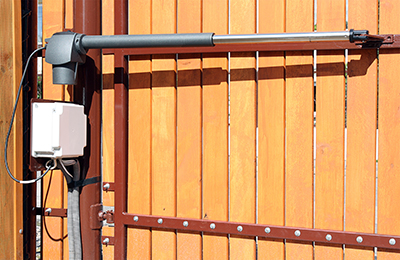 * Consider the weight of the gate. The taller and wider, the heaviest it will be. It will also depend on the material. You must choose the motor depending on the gate's weight or the panel won't move at the right pace and you will soon have additional problems
* If your house is in an urban area, consider the limitations and overall space of your property at the gate opening. When you open the steel gate manually, you might keep your mind to obstructions just like you should with automatic opener
* If this is your first opener, think about how many times you use the gate daily. You need to get a motor that exceeds the times you regularly move the gate or you will be in trouble
* The most important thing is to check the entire system. Most gates installed for manual use are not suitable for automatic operation. You need to check that out and perhaps you will need to change the sliding gate rollers or other parts to be sure that the system will operate right
Make sure you are safe and secure
Whether this is your first gate opener installation or you simply wish to upgrade your system by replacing the existing operator, make sure to consider the above factors and also think whether you need to install other accessories as well. If you were thinking about gate exit sensor installation, now it will be the best time to do it. It's also wise to install intercoms and the right keypad or clicker instead of getting into the same hassle of labor work later on. The most essential thing is to be sure of your safety. With new age openers integrating safety sensors, entrapment will be impossible but do make sure your new opener has photoelectric eyes, pressure sensors, audible devices for entrapment warnings and similar safety features.